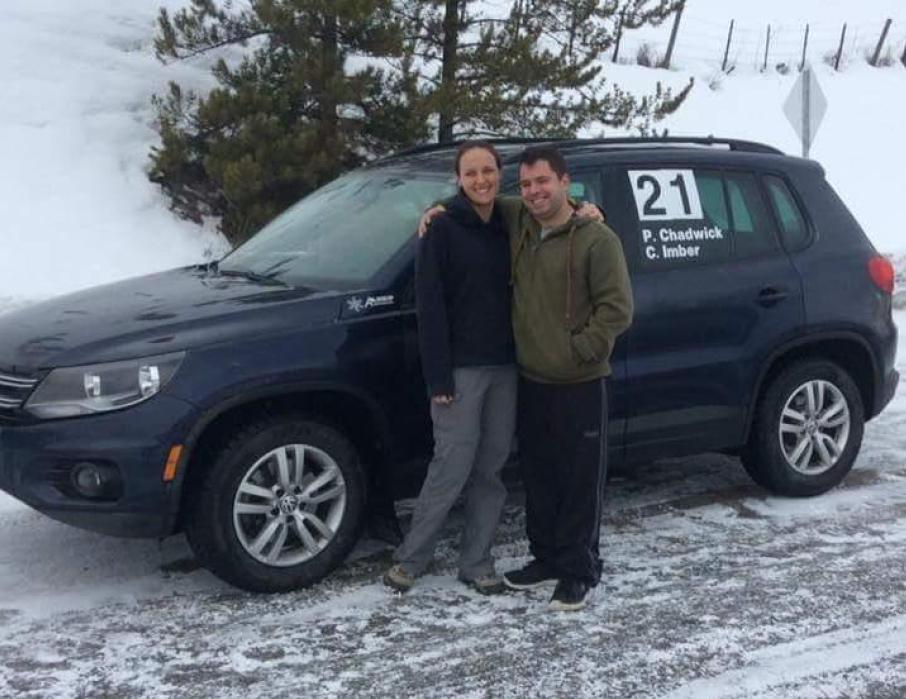 YesMiLady Rally Team
Driver:
Pete Chadwick, Okotoks AB

View CARS Profile

Co-Driver:
Chawna Imber, Carseland AB
Vehicle:
2015 Volkswagen Tiguan TSI
Experience:
Expert
New team for 2016 competing in the CSCC TSD Championship, BC Rally Championship and Rallywest TSD Championship. We will be driving the mighty VW Tiguan TSI, (no not a eagle talon engine lol) it will be a year of learning the SUV and working together as a team as well as laughs. make sure you join us for a beer or 2.