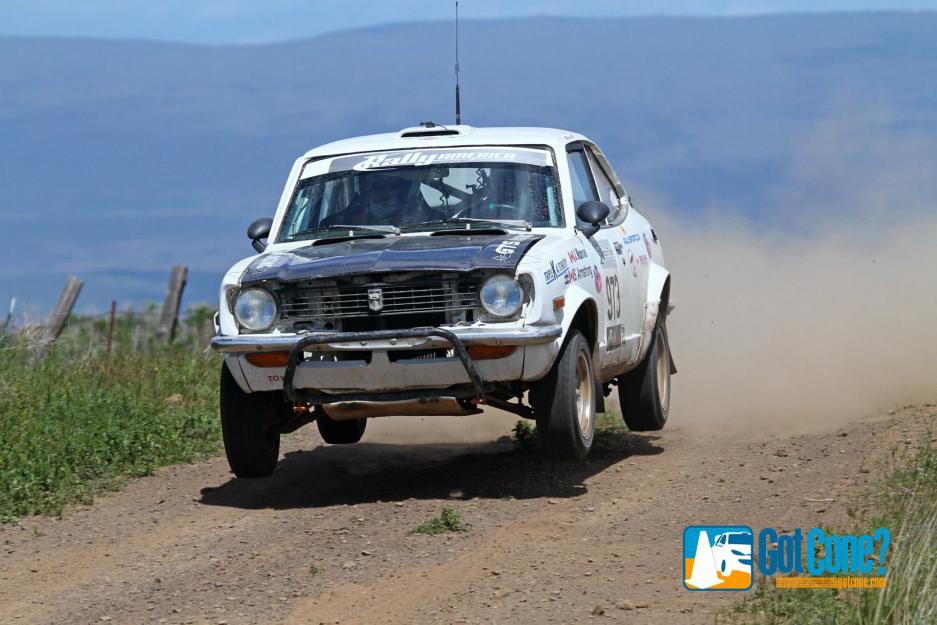 Canary Rally
Driver:
John Munroe, Calgary AB

View CARS Profile

Co-Driver:
Bill Dubreuil, Nanton AB

View CARS Profile

Vehicle:
1973 Toyota Corolla
Experience:
Expert
Facebook:
canaryrally
We're back after a 2 year rebuild/refresh. Who knew that the car was held together by structural bondo! Us two old gentlemen plan to get back out on the stages and have fun. Car is now running a 2.0L over-bored 3TC block, decked head, twin 45mm Webers, Isky long duration cam, TRD close ratio 5 speed and the tried and true welded rear end. A colleague recently described the throttle as an 'over steer' switch! There's nothing progressive about this car. John and Bill are used to the podium in the past, and hope to repeat occasionally during the upcoming season.